Calais
Calais
With an historic heritage, Calais is a tourist destination not to be missed!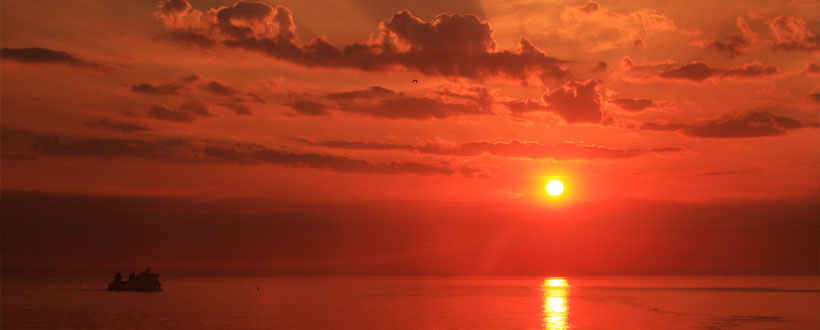 This coastal French town also has a lot to offer serious shoppers and food lovers. Drive through the town centre to see Calais' most imposing landmark – the Flemish-style town hall and its beautiful belfry. In front of it is Rodin's famous life-size bronze sculpture and beyond that is Parc St-Pierre home to a war museum and a memorial to the Unknown Soldier. Drive outside Calais and the road leads you through quaint fishing villages of Audresselles and Wissant and the rugged beauty of the amazing headlands of Cap Blanc Gris and Cap Blanc Nez. Walking between these two cliffs offers stunning scenery, bird watching and will afford views of the defence buildings from WWII.
Calais offers a wide choice of retail outlets and warehouses offering amazing boozy and other bargains. No wonder savvy Brits just can't resist hopping over. Choose from tens of venues such as French-wine-only shops, hypermarkets, supermarkets, warehouses and open-air markets all offering a unique shopping experience. After a hard days shopping allow yourself to be dazzled by the gastronomic delights on offer, including a sublime range of fresh seafood harvested off the Calaisian coast.
---
Calais Must Sees
Rodin's Six Burghers
Rodin's famous original 19th century life size bronze statue of the Six Burghers is a masterpiece in bronze and a monument to bravery. It stands at the foot of the clock tower and elegant Town Hall. Sculpted in 1895, the bronze work recalls the final year of the Hundred Years War showing the moment when 6 prominent citizens gathered here in 1357 to surrender the keys of the starving city of Calais to King Edward III.
---
Calais Beach
The lovely pristine, sandy beach of Calais is ideal for sun-bathing and al-fresco lunching. Walk the promenade and enjoy the views across the harbour. There are lots of restaurants and eateries to cater for all tastes. Keep the kids amused with fun fairs or the mini golf centre.
---
Calais Town Hall (Hôtel de Ville)
A gorgeous piece of Flemish architecture whose clock towering belfry can be seen for miles around, it is Calais' finest landmark. Commemorating the merging of the cities of Calais and Saint Pierre in 1885 on a piece of barren land between the two towns it dominates the main square and houses many beautiful paintings. It is adorned with stained-glass windows telling the story of the departing English. The windows also act to diffuse the sunlight around the grand staircase. The interior is renowned for the elaborate décor of its reception rooms.
---
Place D'Armes
Dates back to mediaeval times and every Wednesday and Saturday turns into a colourful open air market. The inner square is hemmed by cafés, shops and is a short walk from the harbour where fine restaurants offer French gastronomic cuisine and is ringed with waterways on its outskirts.
---
Fine Arts Museum
The Fine Arts Museum is an absolute gem. Inside are amazing works of art from Rodin and an insight into how his famous bronze of Six Burghers evolved. There's also a collection of 20th century masterpieces by painters and sculptures such as Dubuffet and Pablo Picasso.
Sign-up & Save!
Subscribe to receive Sid's latest deals and offers!