Guernsey
Guernsey
Guernsey has it all. Over 100 miles of coastline is the setting for sandy beaches and dunes, secret coves and rock pools, rugged harbours and endless, beautiful cliff walks.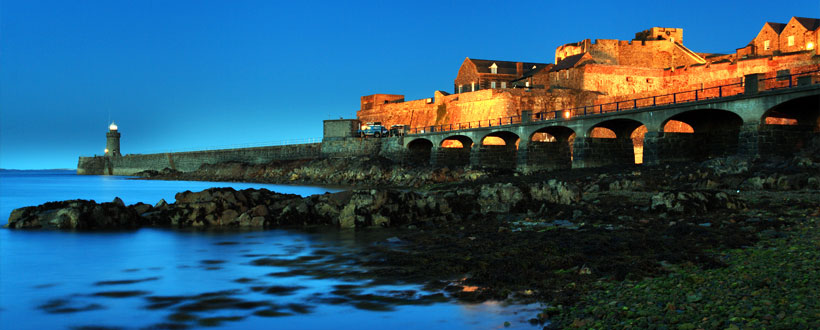 Inland, each island has a country heart that beats to the rhythm of the seasons. Sleepy lanes, private gardens, nature reserves and migrating birds are just some of the natural treasures waiting to be discovered and, with 449 flowering plants recorded in January alone, the islands are in bloom all year round. With historic sites and natural beauty, Guernsey offers a huge range of things to see and do on your holiday.
---
Guernsey Must Sees
St Peter Port
With its cobbled streets and picturesque seafront marina, it is easy to see why St Peter Port is considered one of Europe's prettiest harbour towns. Guernsey's capital has been a busy port since Roman times.
---
Pleinmont Observation Tower
A unique naval observation tower used by Germans 1942-45.
Opening Hours:
April-October
Wed & Sun only 2-5pm.
Please check with the Guernsey Information Centre for details.
---
Victor Hugo House (Hauteville House)
In this house the famous French writer spent fourteen years in exile writing his masterpieces.
Opening Hours:
April-September
Telephone: +44 (0)1481 721911
---
The Guernsey Diamond Museum
Visit the fascinating and sparkling world of diamonds!
Opening Hours:
Mon-Sat 9.30am-5pm
Sign-up & Save!
Subscribe to receive Sid's latest deals and offers!