Dyrehavsbakken
Dyrehavsbakken
Dyrehavsbakken (or in short Bakken) is set in the lush woodlands of Jægersborg Dyrehave, a beautiful park boasting 400 year old trees and all kinds of deer including red, fallow and sika deer.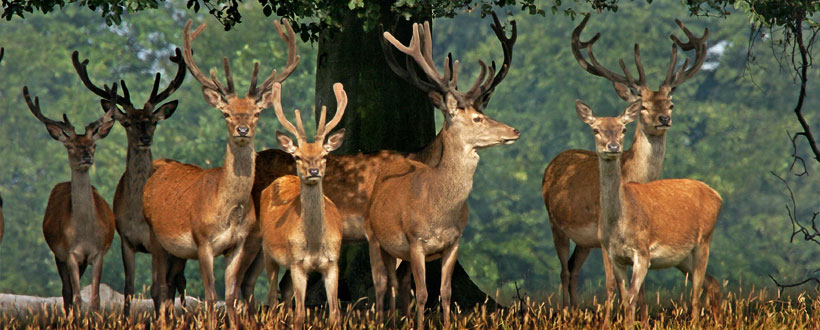 It is the perfect spot for a ride in a horse carriage or a picnic before your visit to Bakken's amusement park. With 34 roller coasters, Ferris wheels, drop towers, Bakken offers more rides than any other amusement park in Scandinavia.
Bakken contains many other entertainment options in addition to rides. This includes 7 different Gaming Halls that have carnival-style games, slot machines, and dancing. The park's mascot, Pjerrot the clown, performs every day for young children.
The park is home to dozens of restaurants of all tastes and price ranges. Choose from street food vendors, buffets, or treat yourself to a fancy wine-and-dine meal. The type of food ranges from standard amusement park fare, such as hamburgers and cotton candy, to traditional Danish cuisine, such as Pølser (Danish hot dogs), Æbleskiver (Danish popovers), and Smørrebrød (open-faced sandwiches).
There are also a huge variety of performances and musical entertainment. Among the evening entertainment not to be missed is the good old-fashioned cabaret at Bakkens Hvile. Here the 'singing girls' sing the frivolous songs they have been singing for the last 132 years.
Bakken is open daily from the end of March through the end of August. Entrance into the park area is free, but rides and attractions require money. Price depends on the ride or attraction. Each year the opening and closing of the park is marked by an enormous motorcycle parade between Nørrebrogade in central Copenhagen and Klampenborg.
---
Dyrehavsbakken Must Sees
Rutschebanen
This roller coaster which opened in 1932 is a park favourite. It is an old wooden roller which has stood the test of time as it is still thrilling park visitors every year.
---
Eat a Danish Beef Sandwich
Why not try a Danish beef sandwich, which resembles a burger but has a few surprises in store?
---
Circus Revyen
The park is also home to the Circus Revyen which is Denmark's largest Circus act.
Sign-up & Save!
Subscribe to receive Sid's latest deals and offers!