Ireland
Ireland
A small country with a big reputation, helped along by a timeless, age-caressed landscape and a fascinating, friendly people, whose lyrical nature is expressed in the warmth of their welcome.
Ireland operates an astonishing cultural surplus. Throughout your travels of this fair and green Isle you will be overwhelmed by the choices on offer – a play by one of the theatrical greats in Dublin, a traditional music 'session' in a west-Ireland pub or a rock gig in a Limerick saloon. The Irish summer is awash with all manner of festivals, celebrating everything from flowers in bloom to high literature. A place that is most definitely worth a visit.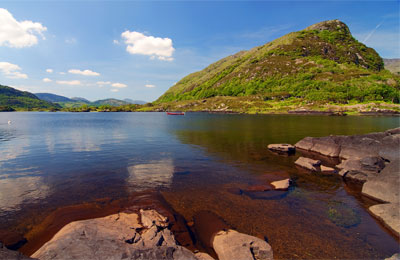 County Kerry is in Southwest Ireland, is regarded as perhaps the most scenic county in Ireland and is certainly the most renowned for its scenery. Known as "the kingdom" to its inhabitants, Kerry is one of the most singular places in Ireland, with rich farmlands in the north of the county and astonishingly beautiful mountains (including the highest mountain in Ireland, Carrauntuohill), Atlantic islands and peninsulas in the south. It became a popular tourist attraction in the 19th century and is still very popular today. The Ring of Kerry is the best known area of natural beauty in Ireland. It is a 120 mile circuit around the Iveragh Peninsula in south Kerry passing through Killarney, Killorglin, Glenbeigh, Caherciveen, Waterville, Sneem and Kenmare.
Dublin is Ireland's Capital an exciting and vibrant city, enriched with culture, history and heritage, making it one of Europe's top destinations. There is plenty to see and do here with enough choice to suit all tastes from historic museums, lively bars, historic breweries, narrow cobbled streets and unusual shopping. A great way to explore is by taking one of the many guided walking or bus tours that can be joined or simply walk through the historic downtown yourself to enjoy all the sights and sounds of Dublin. If you want to have some time away from the hustle and bustle of the city Dublin has many wonderful parks and gardens which offer a relaxing escape for a few hours and are well worth a visit.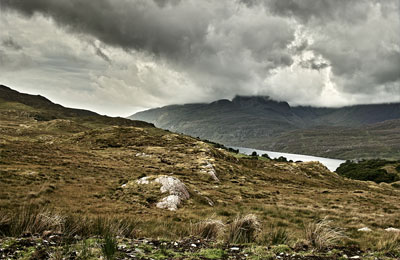 Known as the City of Tribes "Galway" is Ireland's 5th largest City and a major hub for tourist visits to the West of Ireland. Galway has become an important tourist centre and a gateway to the scenic areas of the county. Beginning in the 15th century, Galway was ruled by tribes, as the leading fourteen families were called. The tribes built many castles throughout County Galway. Many streets and landmarks bear the names of these early tribes. Galway is a bustling town with fantastic nightlife and charming pedestrianised streets and numerous pubs and cafes to be visited!
Sign-up & Save!
Subscribe to receive Sid's latest deals and offers!