Germany
Germany
Germany's appeal is based on a combination of traditions kept alive and well, history spanning thousands of years and a land rich in striking monuments and flourishing folk customs.
Germany's scenery is amazing with the jagged peaks of the big-shouldered Bavarian Alps unfolding above flowering mountain pastures where cows graze lazily. Mighty rivers flow through romantic valleys, past steep vineyards and fairy-tale forests. Fantastic for enjoying the outdoors, from skiing Alpine peaks to hiking carefully preserved forests. Compare the ancient traditions of the east, as beautiful Dresden adjusts to the 21st century, with Cologne, where decades of prosperity burnish its grand heritage. Berlin, is edgy and vibrant, a great capital city in a constant state of reinvention. At the other end, Munich perches atop Bavaria, the centre of national traditions. Cities of all sizes boast some of Europe's best clubs, as you'd expect from the home of techno! Beer is at the heart of a culture that draws keg loads of visitors annually and is the very reason for one of the world's great parties Oktoberfest and is consumed with pleasure across the land. Well worth a visit.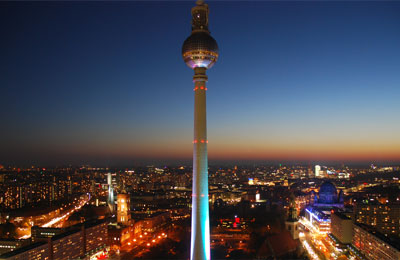 Berlin's vibrant cultural scene has a lot to offer. No matter what your preference is, you're guaranteed to find something to suit your taste and interests.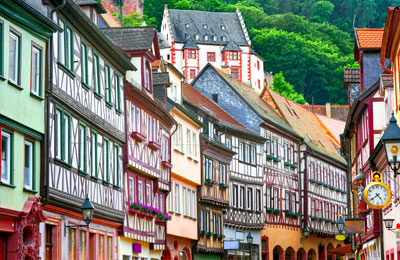 Frankfurt is a city of contrasts. A city that has some of the highest, most avant-garde skyscrapers of Europe next to well maintained old buildings, especially Römer square in the city centre and the museums at the River Main, worth a visit.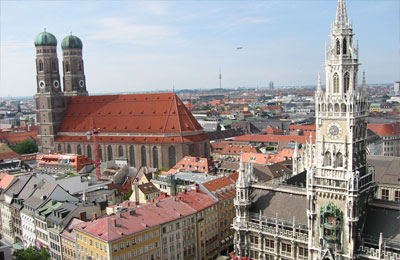 Munich is famed for its beer and architecture, the capital of Bavaria, Munich offers a varied itinerary. Spend time in its gardens and explore its museums, both inside and out.
Sign-up & Save!
Subscribe to receive Sid's latest deals and offers!