London
London
London is full of world renowned major attractions and boasts four World Heritage Sites. Plus over two hundred attractions are free to enter, so there's nowhere else in the world where you can see so much for so little!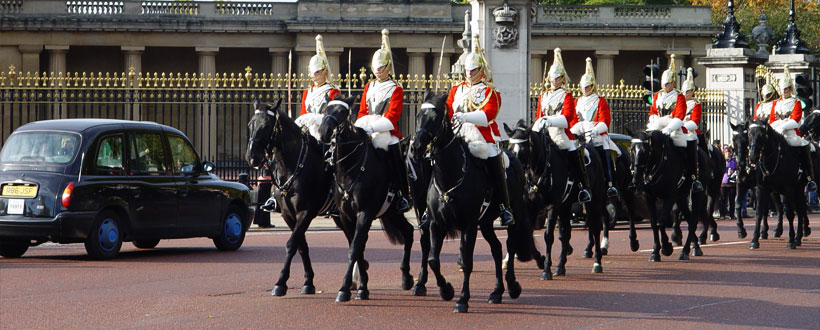 London is not only the capital city of the UK but is also the largest city in the EU. Despite its vast size it is easy to get around London using the extensive underground rail network and public bus services. The city caters for visitors of all ages with an endless variety of shops, bars and restaurants to suit all tastes and pockets. You can choose from top attractions like the British Airways London Eye, Buckingham Palace, Westminster Abbey or the Tower of London. London hosts a diverse nightlife, a world renowned theatre district, many beautiful parks and gardens to relax in and a wide selection of galleries and museums to suit all interests. There is so much to see and do in the city that you will want to visit again and again!
---
London Must Sees
Buckingham Palace
The London residence of the UK monarch. Throughout August and September, parts of the palace are open to the public.
---
The Tower of London
A fascinating look into British history with free guided tours throughout the day. This is also the home of the Crown Jewels of the United Kingdom which are available for visitors to see.
---
Tate Modern
With free entry this art gallery is the perfect place for lovers of contemporary and modern art to visit.
---
The London Eye
Take a 30 minute trip on the London Eye to get a bird's eye view of the city.
---
West End Theatre District
A must for all theatre lovers. With a wide range of shows in over 40 theatres of all shapes and sizes, there is something to suit all tastes!
---
Shakespeare's Globe
An authentic reconstruction of William Shakespeare's Globe Theatre. Tours are available all year round.
---
Harrods
The most famous department store in London. A strict dress code is in place so make sure you dress smartly.
---
Hyde Park
If you are visiting on a sunny day, take a stroll around Hyde park and enjoy the tranquillity in the big city. If you are feeling adventurous why not rent a rowing boat or pedalo and take a trip out onto the lake?
Sign-up & Save!
Subscribe to receive Sid's latest deals and offers!