Legoland
Legoland
Legoland started as an exhibition of houses and landmarks from around the world built out of lego bricks.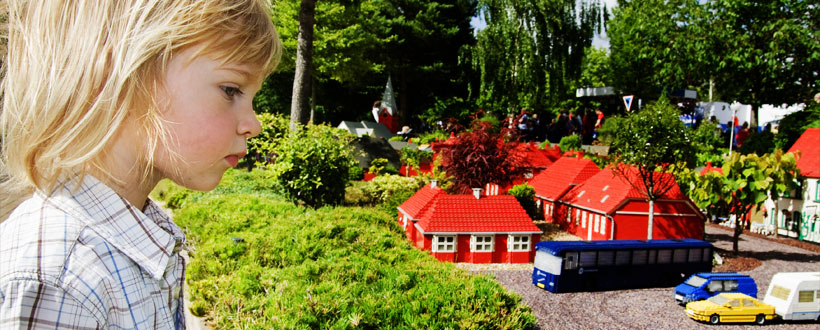 Today the park has much more to offer than just familiar landmarks built out of lego. Over the years the park has added new sections which have proved very popular with visitors. Here are some of the main attractions in the park.
---
Legoland Attractions
Miniland
Explore the incredible scaled down versions of famous landmarks from Denmark and around the world. For example some of the most impressive models include the Kennedy Space Centre, the Acropolis and the Statue of Liberty.
---
Legoredo Town
This western themed section of the park has cowboys and Indians all made out of lego. Enjoy a ride on the lego canoe which ends in a waterfall where you are sure to get wet.
---
Pirateland
Pirateland is basically a water park with pirates as the theme. There are several rides including the Pirate Wave Breaker, which is sure to make anyone grit their teeth in fear. Pirateland also hosts a variety of 'Pirate Games'.
---
Knights Kingdom
This medieval themed section of the park has an enormous castle with a tall castle tower 18 meters high. The castle is also used as the entrance to board the Dragon roller coaster. The Dragon is one of the best roller coasters in Denmark and it reaches speeds of 40 km.
---
Adventure Land
Adventure Land has a jungle theme and it is targeted towards the older kids or anyone seeking an adrenaline rush. This section of Legoland has some very fun rides to add a little excitement to your visit.
---
Imagination Zone
Imagination Zone is a place here you can see 4D movies at the Lego Studios theatre. Equipped with your 3D glasses you will be treated to environmental changes such as wind to enhance your movie experience.
Sign-up & Save!
Subscribe to receive Sid's latest deals and offers!